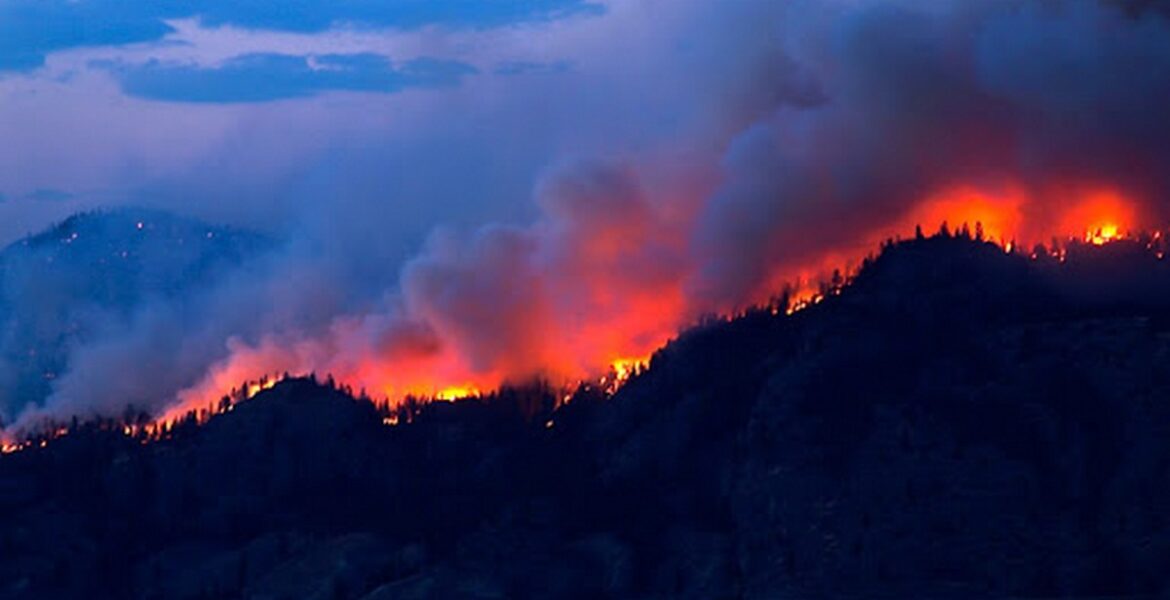 Firefighters have multiple sophisticated methods of predicting wildfire behaviour. Here are some of the factors that fire suppression professionals need to consider in order to forecast forest fire behaviour.
History
Fire history can tell you a lot about the potential for future fires in the area. For example, if a wildfire occurred in an area a year previously and burned away most of the fuel, there is less of a risk of fire in this location the following year.
Weather Forecast
The weather forecast is, of course, extremely important for predicting fire behaviour. If wind or dry lightning is in the forecast, we can expect wildfires to spread and ignite, but if rain is in the forecast we may see forest fires get smaller and easier to control. Wildfire fighters will check weather forecasts constantly during fire season and strategize accordingly.
Spot-Fire Potential
Firefighters also look for the potential for embers from existing fires to be carried by wind and start spot fires in particularly dry, fuel-rich areas. Spot fires can quickly grow into major fires, so predicting where they may occur is critical.
Fuel Availability
The amount of fuel, such as dry grasses and vegetation, in a given area can predict whether a fire will burn easily and spread quickly. Fuel management is a crucial part of a reliable fire suppression system and prevention.
Mathematical Behaviour Models
Firefighters use fire behaviour models to predict how fires may behave. These models simulate different fire scenarios and provide information about how fast and in which direction the fire may spread, and how hot it may burn.
Aerial Surveys
Wildland firefighters use helicopters and drones to survey fire areas from above. They can collect real-time data on fire behavior, fuel, and weather conditions to provide more accurate predictions.
SPIEDR provides wildland fire consulting, training services, and equipment rentals to help communities stay safer during wildfire season.