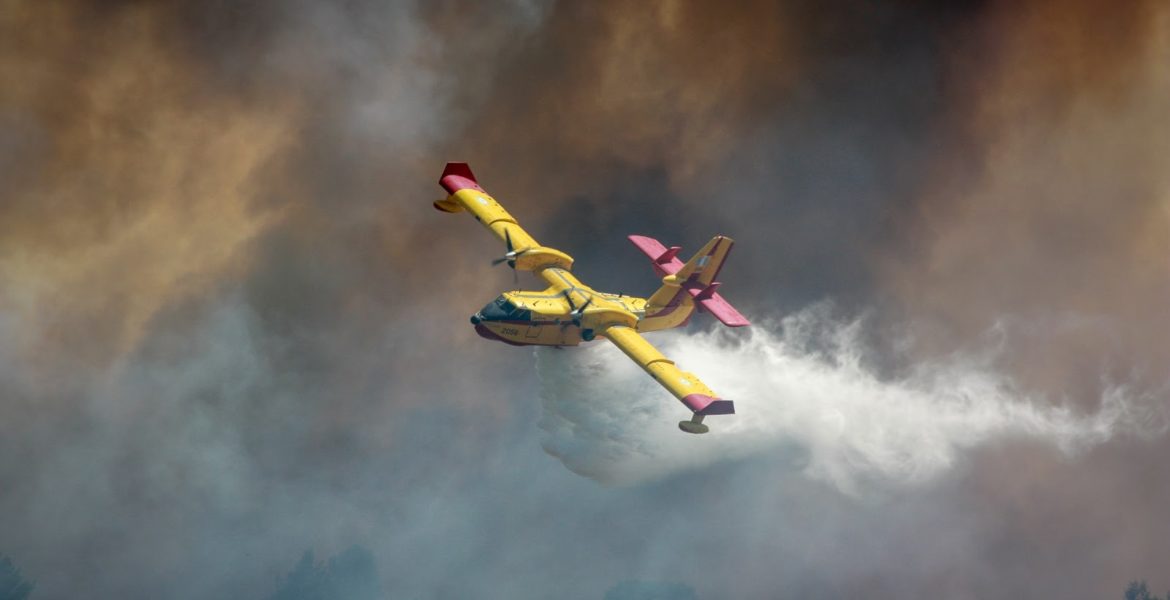 There are currently three separate wildfires in the Black Hills area of South Dakota that have caused the evacuation of more than 400 homes and the closure of Mount Rushmore. The situation prompted South Dakota Governor Kristi Noem to declare a state of emergency on Tuesday, March 30th, 2021. According to a statement released by the governor's office, the state of emergency is expected to remain in place until June 1st, 2021 due to the "severe drought and dangerous fire conditions." The state of emergency will allow South Dakota more access to resources for firefighters and suppression equipment.
Location of the Wildfires
The evacuated homes are located northwest of Rapid City, South Dakota. A fire that began in the Nemo area is currently burning about 4 square kilometres and is still spreading. Two more blazes are wreaking havoc in the area as well. One fire, located southwest of Rapid City near Keystone, is currently covering approximately 20 acres (8.09 hectares). The third fire is also located near Keystone and is covering an estimated 75 acres (30.35 hectares). The combination of these wildfires has caused Mount Rushmore National Memorial to close.
Damage from the South Dakota Fires
So far, at least one home and two barns have been destroyed by the wildfires, and many more remain under threat. Fire suppression crews are working tirelessly to get the blazes under control, but very dry conditions and windy weather are making it difficult for crews to safely fight the fire.
We are seeing more and more out-of-control wildfires in North America lately due to severe drought, and wildfire preparedness is more important now than ever. At Spiedr, we are doing what we can to help communities protect themselves by providing wildland fire suppression equipment rental, training, and consulting services.