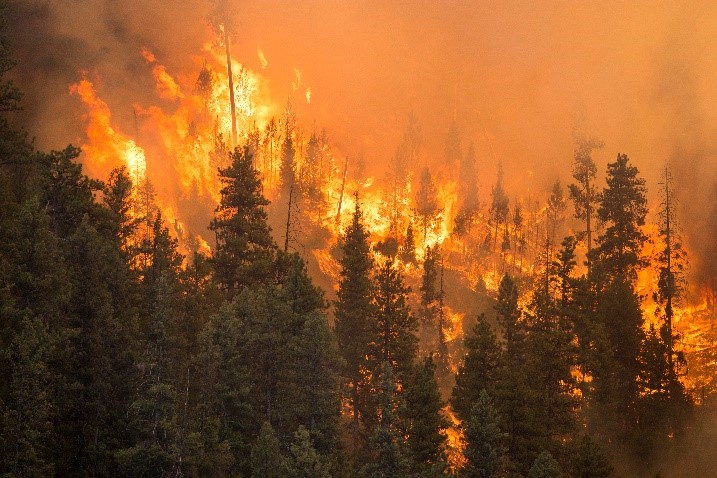 Beautiful British Columbia faces a potentially record-breaking fire season
Wind, Heat, and Lighting add Fuel to B.C.'s Wildfires!
Weather patterns are disrupting all of Southern British Columbia as blistering temperatures hover over the province. Weather forecasts are predicting fire danger to increase from high to extreme as temperatures continue to rise. Equally troubling, wind and lighting are expected to aggravate the harsh dry and warm conditions.
Extreme measures are being taken in the fire front where firefighters are battling to suppress wildfires. There are about 4,000 firefighters and support staff joining forces in an effort to suppress fires, evacuate families and prevent as much damage as possible.
Most of Southern B.C. has been advised due to the troubling news about the poor air quality caused by the wildfires' smoke and the health risks associated with the unwavering temperatures.
Fire Danger Ratings: High to Extreme
Fire danger ratings will increase from high to extreme over the course of the week.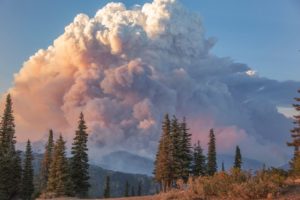 Air quality advisories are in effect for Metro Vancouver, the Fraser Valley, Howe Sound, Whistler, the Sunshine Coast, Southern Gulf Islands, and east and south Vancouver Island. Environment Canada has set the air-quality index at 7 (high risk). Health risk advisory is high in Whistler and the eastern Fraser Valley, whilst remaining moderate in the Fraser Valley.
Unfortunately, it continues to be high in Kamloops and the Okanagan.
Many precautions and regulations are in place. For instance, people are encouraged to remain in facilities with A.C., drink enough water and avoid physically demanding outdoor activities, seeing how wildfire smoke and the heat pose a high potential for health risks.
Furthermore, high heat is drying forests and wind is contributing to add fuel to the fire, so to speak. Consequently, forests are vulnerable in light of these conditions, making it an even more difficult battle for firefighters.
There are six fire Centres that are ready and able to fight B.C.'s wildfires. The situation has reached such extreme levels, firefighters from outside the province and country have come to join the battle against fires. 761 firefighters came from outside the province: 27 from the U.S. and 108 will be arriving from Mexico. It is the first time we receive help from Mexico in the wildland suppression efforts.
Fire Centres and Wildfire Suppression Efforts
Is your Fire Centre ready to battle the scorching fires?
Our products are designed and built to provide the necessary protection that Southern British Columbia is so desperately in need of. At SPIEDR™, we are dedicated to offering only professional quality pumps that follow world standards in order to efficiently combat wildfires. We are proud to be manufactures 98% of all Structure Protection Trailers in Canada and we want to be your "Go to Company" for all wildfire related issues!
Browse through our Products and find that equipment piece you were looking for!
Want to Join forces and battle Wildfires in B.C.?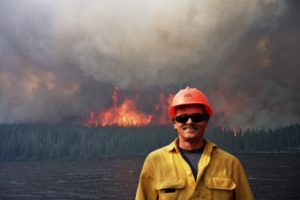 Our sister company, Firestorm Enterprises Ltd. Is proud to offer training services for those interested in joining the wildland firefighting effort across the province.
If you are interested in Firestorm's Training Services, we encourage you to contact Firestorm!
Talk to us today for more information on fire training services.