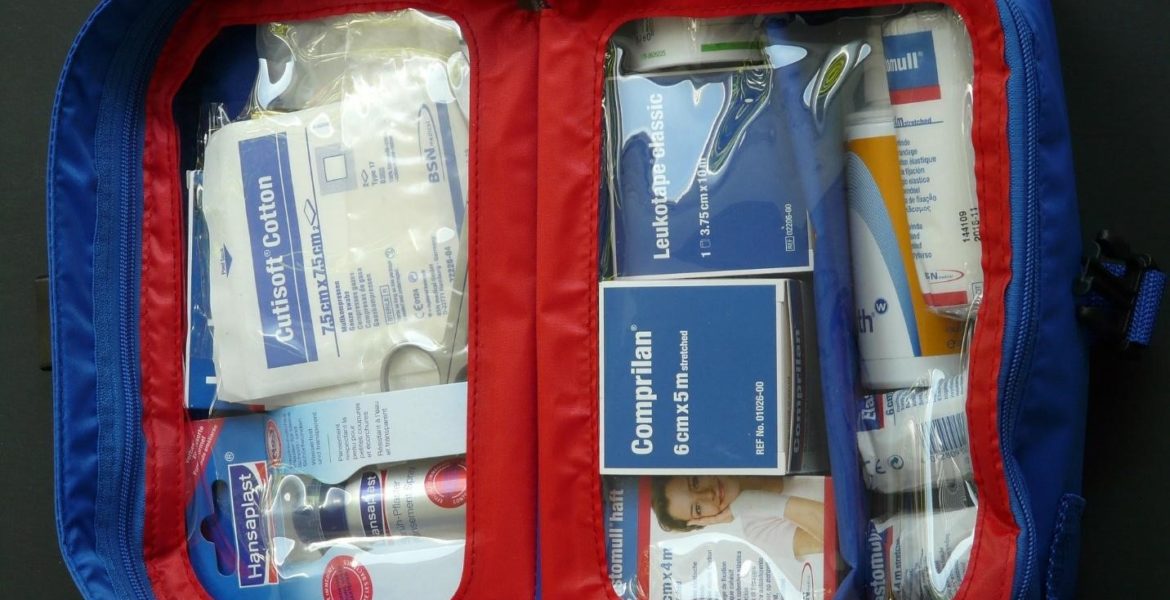 You never know when an out-of-control wildfire or other natural disaster could force you to be evacuated from your home. Be prepared in case it happens with an emergency supply kit.
Keep your kit small and easy to lift (have two smaller ones if you need to as opposed to a single large one). Remember that the kit should be easy to lift and tuck into the trunk of your car. Choose a container that is easy to grab and carry in a hurry, such as a backpack or duffel bag. 
What to Include in Your Kit
Make sure you have essentials to get you through a few days in your emergency preparedness kit. Everyone's necessities will be a little different, but here is a good basic checklist to follow and add to accordingly to tailor it to your personal needs.
Emergency Kit Checklist:
A 3-day supply of non-perishable food and water for every member of your household (a 3-day supply of water means 6 litres per person).

First-aid supplies

Extra medications if applicable

Copies of important documents, such as passports and birth certificates

Matches and candles

A flashlight

Pocket knife

Manual can opener

Emergency blanket
Don't forget to maintain your emergency kits to ensure that nothing goes bad. Replace all stored water and food in your kit once a year.
In addition to having the bare essentials ready to go, consider making a list of treasured objects and valuables you'd want to take with you if your home is threatened. These will be items like family photo albums, jewelry, heirlooms, and anything else with deep sentimental value that couldn't be replaced. Note down where they are in your home so you can quickly and easily gather them up in a stressful, time-sensitive situation. 
Pet Emergency Kits
If you have pets, it's a good idea to put together a special emergency kit just for them. Pets become part of our families and it is important to make sure they are covered in the case of an emergency as well. 
Put together a supply kit that contains enough pet food and water for 3 days, water/food bowls, and copies of any pet immunization records. If your pet requires a crate or carrier, make sure you have one on hand and know exactly where it is in your home. Also be sure that your pet has been inside the carrier a few times and is comfortable with it so as not to add any more stress than necessary during an evacuation.
Keep in mind that many shelters don't allow pets, so in the event of an evacuation, have a list of pet-friendly hotels, pet boarders, and friends/family who could take your pets for a few days.
Being prepared for an emergency is always important and so is doing everything we can to prevent those emergencies. At SPIEDR, we want to help keep you and your home safe, which is why we provide wildland firefighter training, fire suppression equipment rentals, and wildfire reduction strategy consulting services.