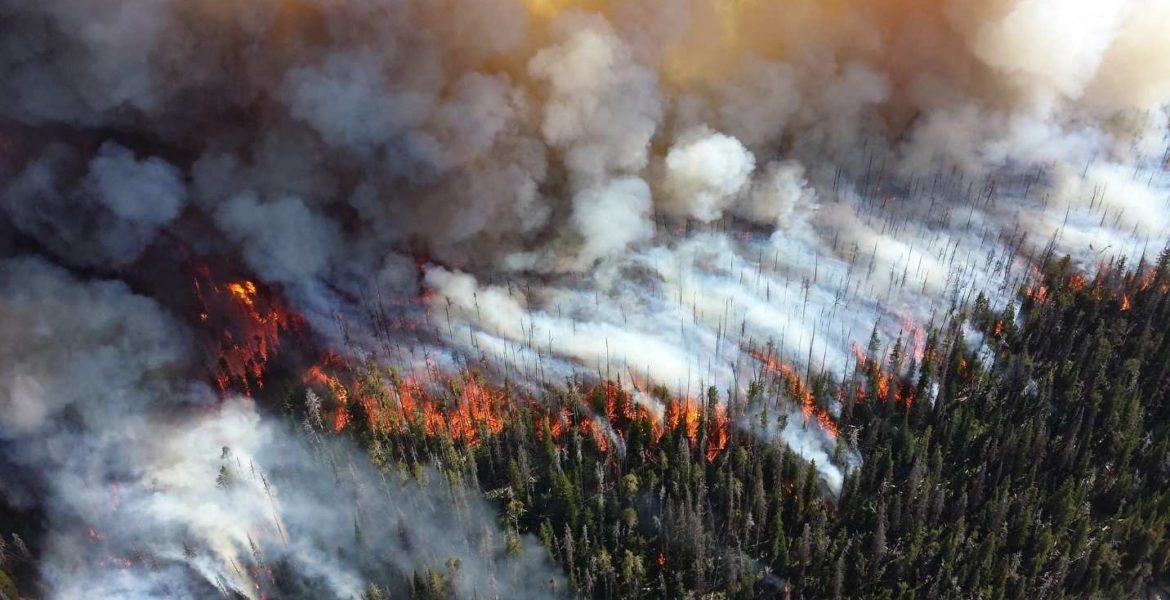 With the increasing wildfire levels of the last few years, it is becoming more and more important to understand the various factors that can contribute to forest fires and learn what the province can do to decrease the risk. Recently, the use of herbicides by BC's Ministry of Forests has come into question as it may contribute to the province's wildfire problem.
In British Columbia, more than 12,000 hectares of forest land is treated with herbicide each year. The herbicides used contain glyphosate (best known as the active ingredient in Roundup), a chemical that kills deciduous—or broadleaf—trees and shrubs but does not harm coniferous trees. The reason why the BC Ministry of Forests conducts aerial herbicide spraying is to reduce the number of deciduous trees and increase the growth of conifers in BC forests. Broadleaf trees and shrubs especially thrive in previously logged or burned areas and can choke out the coniferous trees trying to grow up beside them. Coniferous trees are especially valued by the province because they are commercially viable for the lumber industry, while broadleaf trees are not.
However, there is currently reason to encourage a little more growth of broadleaf trees such as aspen, willow, and cottonwood, due to the increasingly harmful forest-fire seasons BC has been seeing. Deciduous trees, aspen in particular, are less flammable because they have a higher water content, less resin, and don't contain the flammable chemicals that occur in pine trees and some other conifers. This means that aspen and other deciduous trees can help to contain wildfires and act as a natural fire barrier.
Other concerns regarding the use of glyphosate include a dwindling supply of food plants for the interior's moose population during the winter months and the fact that forest areas lacking the growth of diverse tree species are more susceptible to beetle infestations.
This year, the BC Ministry of Forests has reduced the amount of glyphosate herbicide that is sprayed on BC forests in an effort to address these concerns.
Learn more about wildfire prevention and how Spiedr can help.